Sure, with a little bit of ingenuity and a cooler you can have quite the DIY drinking experience at the beach, but the combination of your inherent laziness and the stringency of most local liquor laws dictates that it's so much better to have a bartender provide it for you.
When scouring America for its best beach bars (and we do mean scouring — there's even an entry from Alaska) we didn't want to rigidly rattle off the most popular choices from Florida and Hawaii, though rest assured those particularly beachy states are well-represented. These 21 watering holes represent everything from forward-thinking tiki havens to ramshackle trailers parked on the charred remains of a burned-out tavern. But they're all the kinds of places where you want to park yourself with a view of the water and lose track of how many times you signaled the bartender to send another round over. And really, that's all that matters.
POTATO SKIN-BREADED QUESO BALLS WILL MAKE ALL OTHER APPS OBSOLETE
BLOCK ISLAND, RHODE ISLAND
One of America's premier party islands, Block Island puts forth a welcome lack of pretension relative to certain other New England destinations (stares daggers at Martha's Vineyard). Don't get us wrong, you're still definitely paying a premium when you hit Ballard's, the island's premier option for beachside imbibing, but once you wrap your hands around a Rum Runner-filled pineapple and survey the sea of umbrellas while pondering whether or not to go full Maverick out on the volleyball courts, you won't be worried about such trivialities as money. You might even fork over a few extra over to the band in exchange for a little Kenny Loggins.
MALIBU, CALIFORNIA
Beach bars aren't always flip-flop-featuring, cold-beer-and-cornhole shacks. Sometimes they're swanky, rose-sipping, see-and-be-seen kinda places. The undisputed king of that second category is this Malibu hideaway, where what they lack in accessibility they make up for in glamour. The lounge addition to the legendary Moonshadows is the best place to go if you really want to feel Malibu, where you'll see the Pacific crashing into the cliffs while you sip on a drink that costs more than a steak at Applebee's. The ocean breeze cools you from the blazing afternoon sun, and the place is filled with the kind of tanned, beautiful people you picture every time that Miley Cyrus song comes on. And though a bargain it is not, it is as close to living like Hollywood royalty as you'll get at a beach bar in the United States.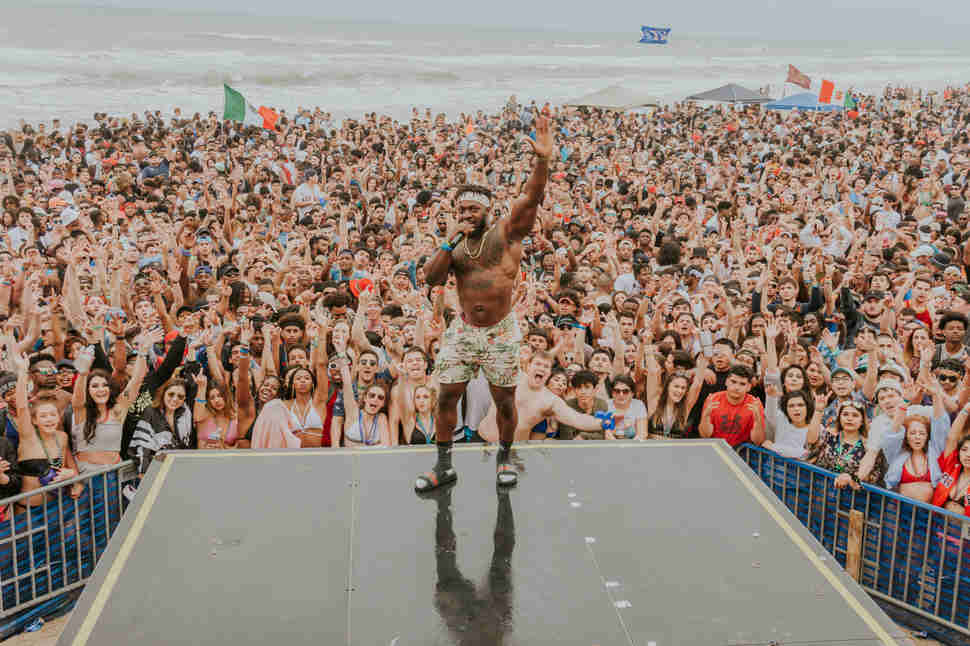 SOUTH PADRE ISLAND, TEXAS
South Padre is one of the nation's biggest party islands, and Clayton's is most likely the biggest beach bar there. By biggest, we mean that the place has a maximum capacity of 5,000 people, and often sits at capacity, with bikini- and board shorts-clad revelers doing Turbo Piña Coladas and frozen Blow Pops in the sun. Oh, and you're likely to spot somebody famous, considering this is also a venue that has hosted folks like Lil Wayne and Nelly. Still doubting the Southern hospitality (sorry, we had to)? Every Friday and Saturday the place blasts off its own fireworks display. It's the 4th of July every weekend, and the fireworks are just the beginning of the blissful chaos that is Clayton's.