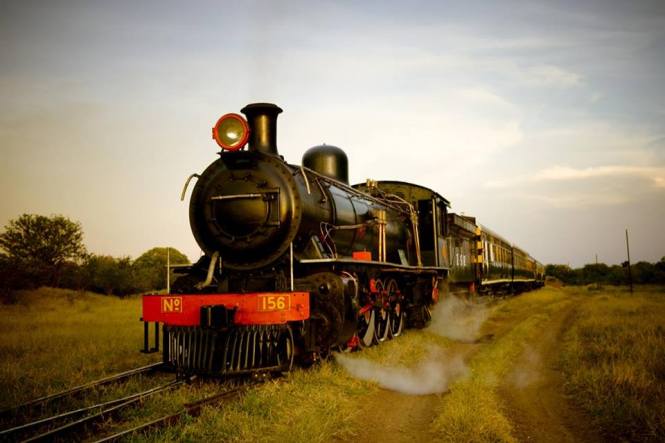 As the Stimela Star rolled out of Victoria Falls train station on its inaugural overnight run to Zimbabwe's oldest and largest game reserve, one passenger was particularly nostalgic.
"I remember as a kid in the 1960s, riding overnight from Hwange National Park to Victoria Falls on this train," recalled Mark Butcher, managing director of Imvelo Safari Lodges, which operates several camps in Hwange and near Victoria Falls. "We're trying to recreate that experience."
Built at the turn of the 20th century, this line was once part of the British imperial dream to construct a railway all the way from Cape Town to Cairo. But in the decades since Zimbabwe declared independence in 1980, the country's passenger rail service deteriorated to the point where tourists opted to drive or fly into Hwange instead.
Attached to the regular National Railways of Zimbabwe (NRZ) Victoria Falls to Bulawayo overnight passenger train, the Stimela Star can comfortably accommodate up to 24 passengers. Its four private carriages include two sleepers with twin berths — their mahogany doors and frosted windows still engraved with the old Rhodesian Railways initials — along with a dining car and a lounge. The dining car and lounge are each furnished with restored midcentury chairs, sofas and tables that recall the days when traveling by train here was popular among tourists. Original Formica still covers the carriage walls, which contain contemporary photos of Hwange wildlife crossing these same tracks.
Source: Travelagewest.com