---
Japanese Street Fashion – Dice-K, Harajuku
The concept of the new GlamHate "VAMPYRE" collection was inspired by Dice-K's revelation that fashion trends spread through social media, turning people into vampires as they become infected with fashion inspiration from popular "influencers". Those infected then spread that same trend/style to more vampires, and the process repeats again. The best person to explain the collection concept is the designer himself, so please check this short interview with Dice-K.

EET DICE-K, a young Japanese fashion designer and creative whose brand GlamHate celebrates vampires, glam – and hate!
"Our Streets, My Style" is our original show taking you up close and personal with Japanese street style personalities. Meet the amazing people featured in the daily street snaps Tokyo Fashion has been publishing for over a decade.
Dice-K on Instagram:
https://www.instagram.com/dice_kkkk/
https://www.instagram.com/glamhate/
We first met Dice-K at a Lady Gaga concert in Tokyo nearly five years ago. Since then, they enrolled in – and recently graduated from – one of Japan's most prestigious universities, launched their own fashion brand, and evolved in so many ways (both aesthetic and personal).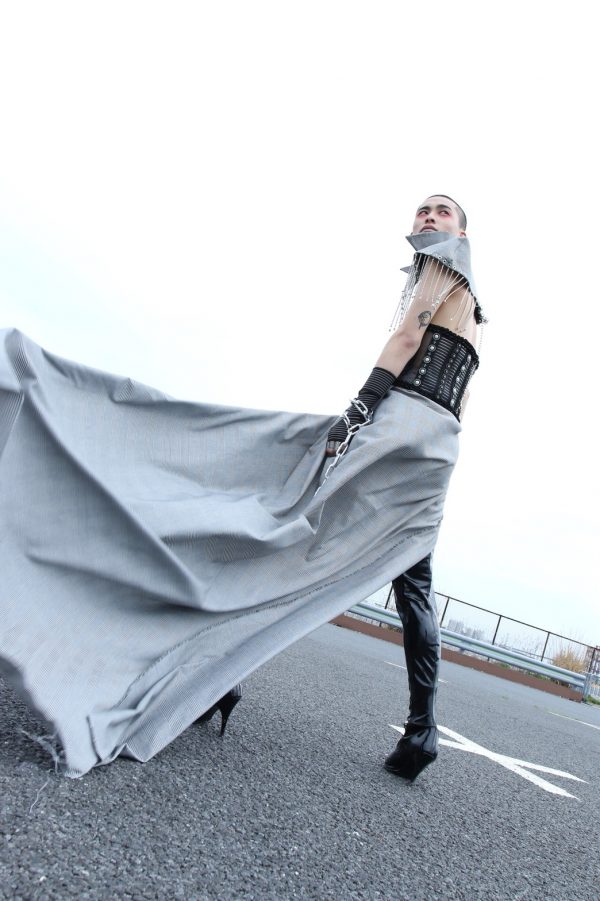 Over the years, we've been ever impressed not only by Dice-K's style, but also their thoughtful consideration of fashion, life, and the intersection of the two.
When we sat down with Dice-K on the street in Harajuku this week, they were very open about their personal history and their current feelings on fashion and life.
Dice-K is about to release the second collection of their own brand GlamHate. The new GlamHate collection is called "VAMPYRE", but it's not meant in the old fashioned way. Dice-K explains (in the video) that the vampire concept is related to the way fashion trends spread through social media. Popular influencers are vampires who infect others on social media with their taste, and those newly created vampires spread the trends to others. The number of vampires infected by these fashion trends grow exponentially and uncontrollably around the globe.
Please watch the interview video to find out more about Dice-K in their own words.
Also – if you are in Japan, Dice-K would love to meet you in person at the exhibition for the new GlamHate "VAMPYRE" collection in Tokyo from April 19-22, 2018 at ShibuyaRoom. See the details of the exhibition and map at the official GlamHate Instagram page: https://www.instagram.com/glamhate/