Matchy, matchy, matchy!

Michelle, Malia and Sasha Obama were spotted outside the Tirtha Empul temple in Bali Tuesday wearing baseball caps and matching sarongs.
The yellow striped sarongs are given out to visitors before they enter the temple ― they are also seen on a few other tourists in the photo. It's proper etiquette to cover up with a sarong before entering a Balianese temple.
Obama family's 10-day trip to Indonesia, so far included water rafting on Monday and will also included a visit to ancient city Yogyakarta, where Obama's mother was to have did anthropological research while Obama was a small child.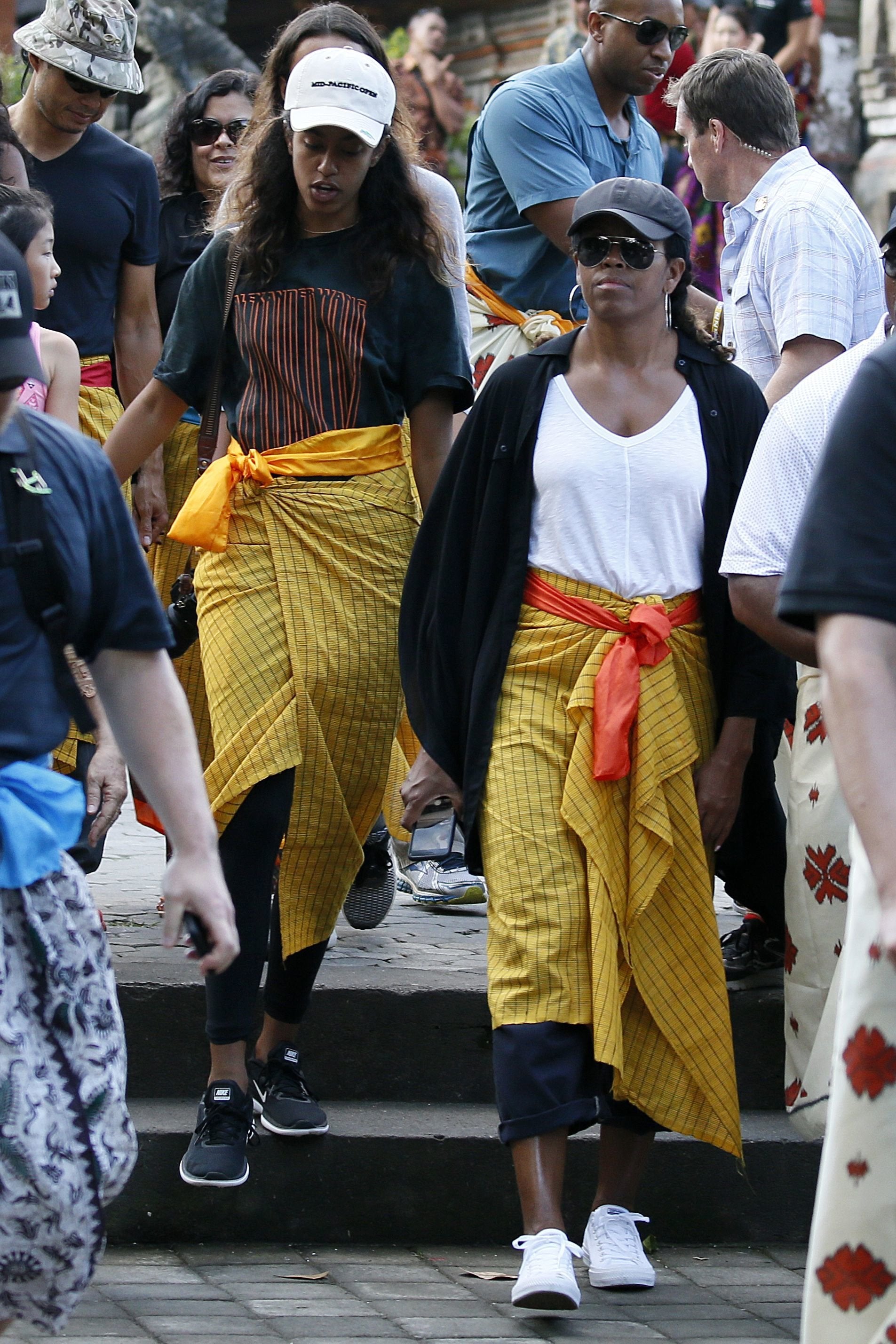 Michelle, Malia And Sasha Obama Sport Matching Sarongs In Bali | HuffPost