Our top picks for where to go, where to sunbathe, where to party and more.
|
Jun 23, 2011
Top Walking Street
Bophut
Samui is now obsessed with walking streets, and there's one almost every day of the week. If you have limited time, then this is the one you should try. Bophut stretches along the entire Fisherman's Village Street where wooden shophouses are home to cool restaurants, cafes, shops and guesthouses. On Fridays, street vendors take over this tiny street and sell everything from food and cooking ingredients to souvenirs made from coconut shells. Foodies can sample local snacks at Kanom Chine Pa Somchai (B40, 087-265-4111) and Pad Mii Pa Paichit (B30, 080-147-4680) and refresh themselves with the street-mixed mojitos (B60). At the mid-point of the road (where The Pier is) there is a small space where local artists do traditional music and performances, which vary every week.
RUNNERS-UP
Maenam

At Maenam intersection where you would turn left for Kanom Chine Pa Maitree (which does wonderful nam ya, 077-247-075. Open daily 8am-3.30pm), turn right instead and you'll hit a walking street every Thursday from 5-10pm. Vendors sell vegetables, snacks and clothes. The goods aren't that exciting, so make just a quick stop on your way to dinner.
Nathon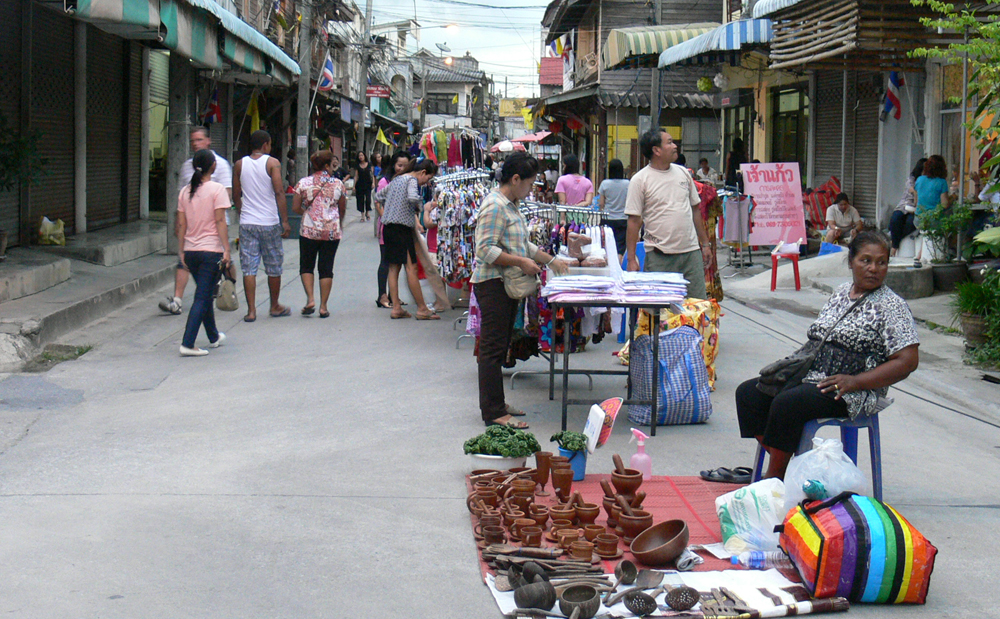 Every Saturday between 5-10pm, Angthong Road, parallel to Nathon Beach Road, is closed to traffic to make way for local street vendors selling their food and clothes. This place is more for locals, so there's not much in the way of souvenirs and t-shirts. But there's plenty of food like deep fried fishballs and local Thai sweets.