Three days with Naomi Wu, the face of China's cyberpunk city.
Sarah Emerson
Mar 25 2018, 6:59am
Image: Lam Yik Fei – This article appears in the April issue of VICE magazine.
Huaqiangbei, the famed electronics bazaar in Shenzhen, China, hums with the chaotic unity of a thousand symbiotic organisms. Stacks of circuit boards, cables, and colorful components extend farther than the eye can see. Sellers hawk their wares from Tetris-like cubicles crammed around claustrophobic aisles. It's the type of place that inspires resplendent cyberpunk universes, but to Naomi Wu, a local hardware hobbyist, this is home.
A young man emerges from the escalators in SEG Market, Huaqiangbei's largest electronics emporium. "Umm, hi. Are you Naomi Wu?" He's a fan. He's watched her YouTube videos. He really wants a picture together.
"Sure," Wu cheerfully replies. I point to myself and make the universal gesture for snapping a photo, to which he nods, passing me his smartphone. Wu shuffles her platform boots, flouncing a cascade of hair off her back, and poses. Her smile says she's acquiesced to this before. Wu possesses the uncanny perfection of a famous person, and tends to elicit this reaction wherever she goes.
The man has one more question before he leaves. "Can I add you on WeChat?"
U, who has been dubbed the "Chinese Reddit bombshell" by Western media, is called a "maker" by many. Makers, in the broadest sense, are technology tinkerers: people obsessed with hardware, tools, and communal knowledge, and who pride themselves on their DIY ethos. By this definition, Wu is fairly conventional. She builds things—a vodka-pouring BarBot, a makeup kit that doubles as a Linux-based hacking device, 3D-printed wearables—and, each week, thousands of people watch her do it. She runs a successful YouTube channel under the moniker "Naomi 'SexyCyborg' Wu," and, in less than two years, it has garnered more than 28 million views. Her videos are peppy and instructive, featuring step-by-step tutorials, product reviews, and snippets of life around Shenzhen.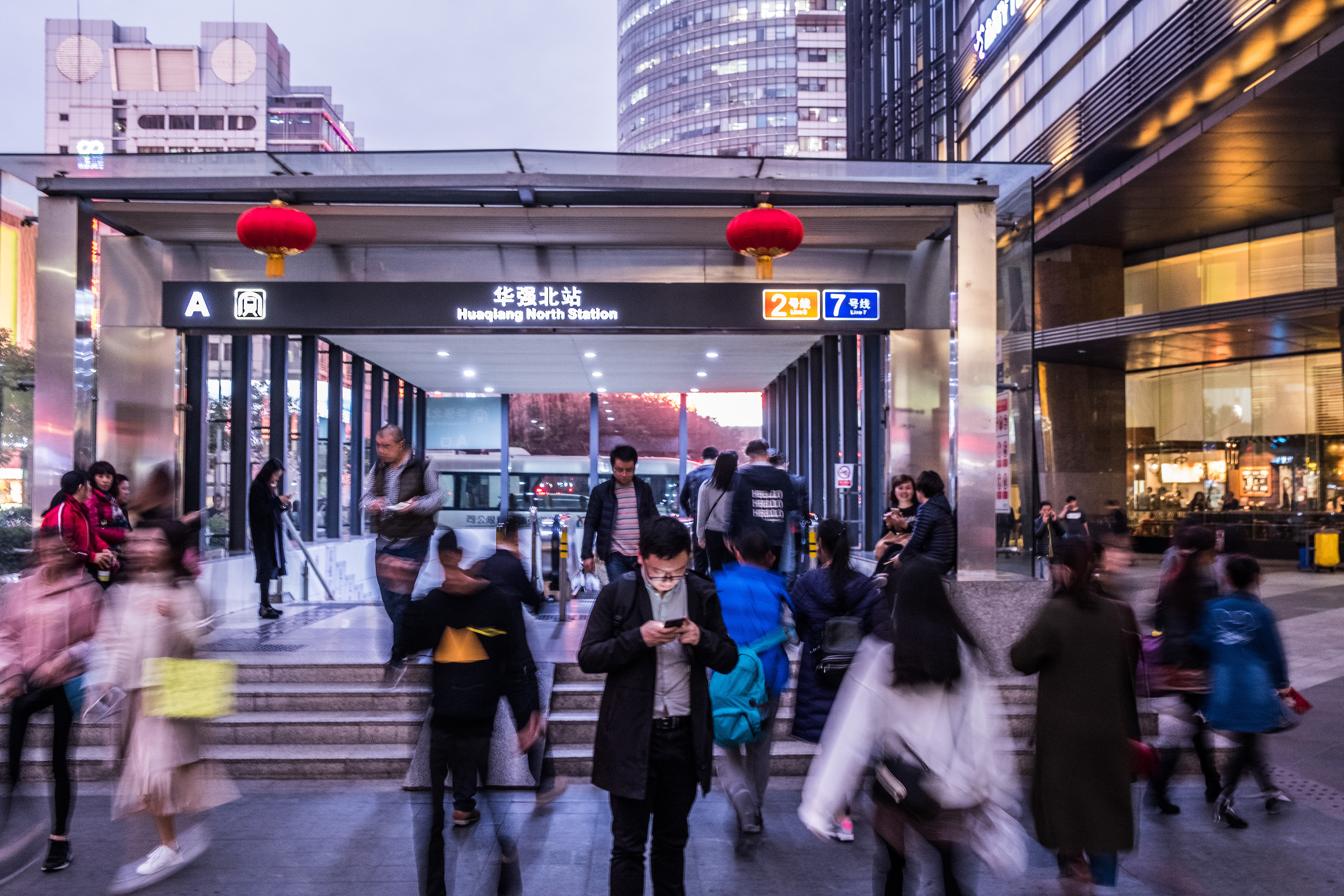 Firefly 8s Evaluation- I visit the Hawkye Action Camera offices
SOURCE: Shenzhen's Homegrown Cyborg