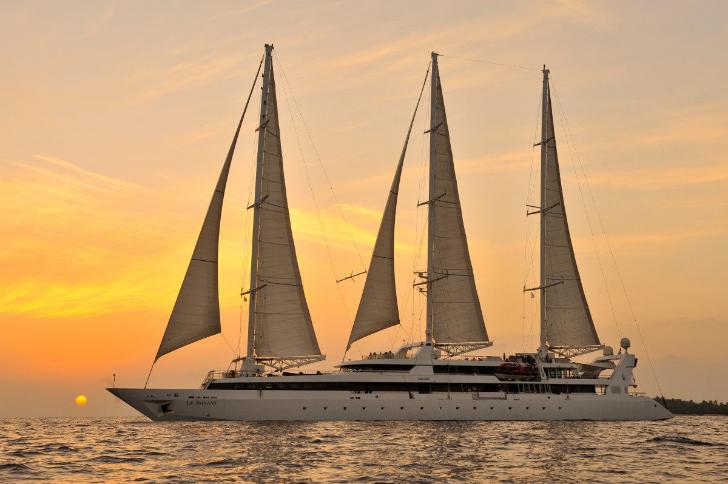 By James Shillinglaw, Oct 19, 2017
Upscale guided travel operator Tauck is expanding its Cuba programs in 2018, despite the recent U.S. State Department travel warning on the country and the tighter policy on Cuba travel being adopted by the U.S. government under President Donald Trump.
Tauck is adding a new 11-day small ship cruise itinerary, "Cruising Cuba: A Cultural Gem" aboard Le Ponant (pictured above). In addition, by working with its longtime partners, Tauck also has been able to reduce the prices of its two Cuba land journeys, including the seven-day "Cuba: Connecting with People and Culture" and the 12-day "Cuba: A Cultural Odyssey," by up to $1,400 per couple.
"Guest feedback and interest in Cuba remains incredibly strong," said Tauck CEO Dan Mahar. "We're looking forward to operating our three fully-licensed journeys in Cuba next year, and we're thrilled to expand our portfolio in Cuba to now include small ship cruising. By working with our partners in Cuba to reduce the prices of our land tours, we've been able to enhance our portfolio's value at the same time we're expanding its breadth."
Tauck was one of the first tour operators to receive a license from the U.S. Treasury Department to begin Cuba programs under people-to-people educational exchange trips, which it began in 2012.
Starting in December 2018, however, travelers can discover Cuba by sea on the new "Cruising Cuba: A Cultural Gem." The 11-day program travels throughout the island featuring a seven-night cruise aboard the three-masted, 60-passenger yacht Le Ponant (part of Ponant's fleet); a two-night hotel stay in Havana (complete with guided Tauck sightseeing); and a pre-departure overnight in Miami. Available Dec. 13 and 27, 2018, eastbound itineraries sail from Havana to Santiago de Cuba. A westbound departure on Dec. 22, 2018 follows a reverse itinerary setting sail from Santiago de Cuba to Havana.